HR abbreviations
Do you know what HRIS means? KPI? Onboarding? Agile? Outsourcing? Don't worry - we got you covered! At HR Starter you will learn all there is to know about Human Resources: everything about recruitment, HR skills, HR development, HR technology, the future of HR, Learning & Development, HR administration, HR processes and many more!
Apply now and be a part of the 2023 educational HR journey for all the students and recent graduates who want to kick-start their career in HR!
Learn more and check the website: 🔗 hrstarter.net
#HRStarter #KickStartYourCareer #Youtheducation #HumanResources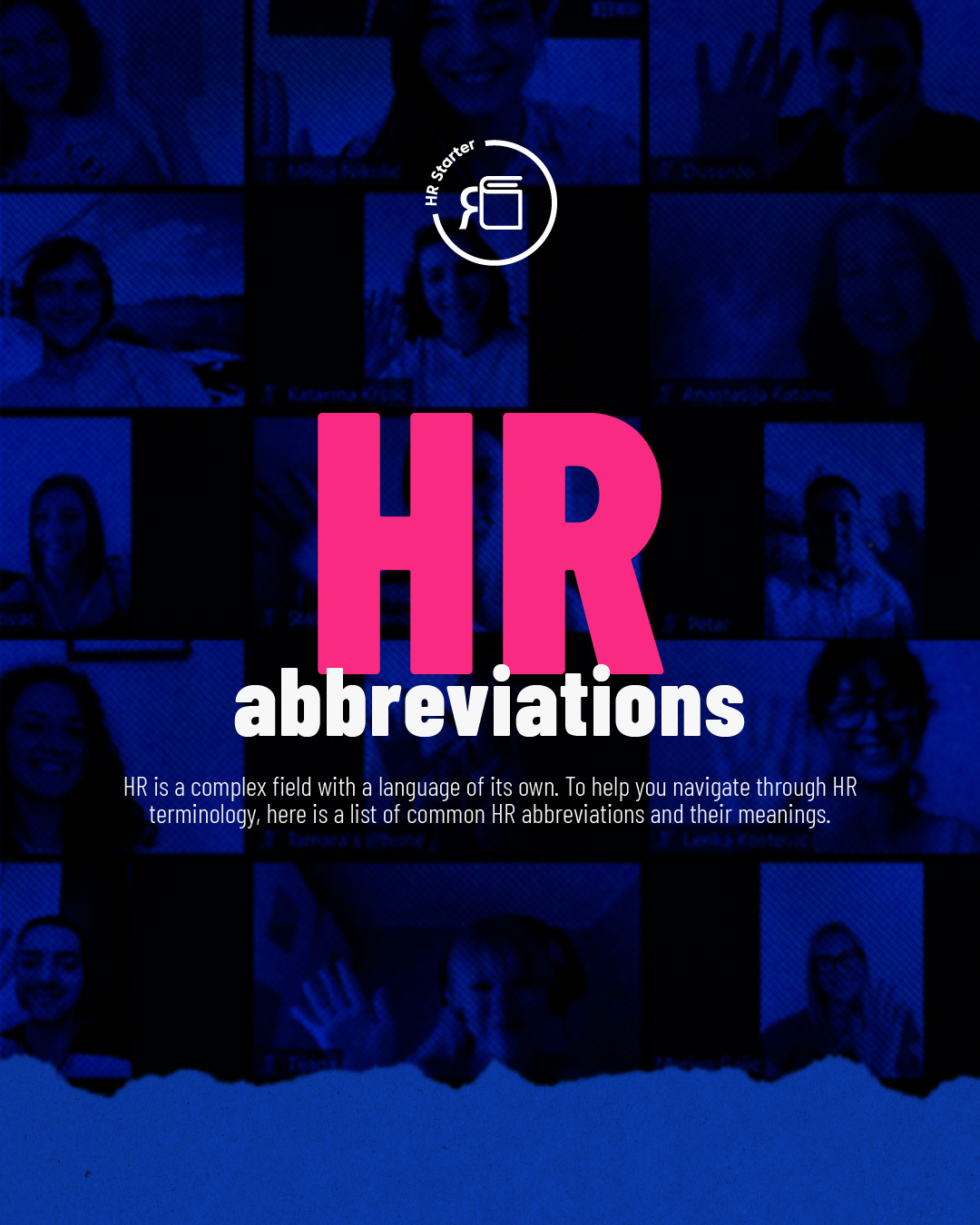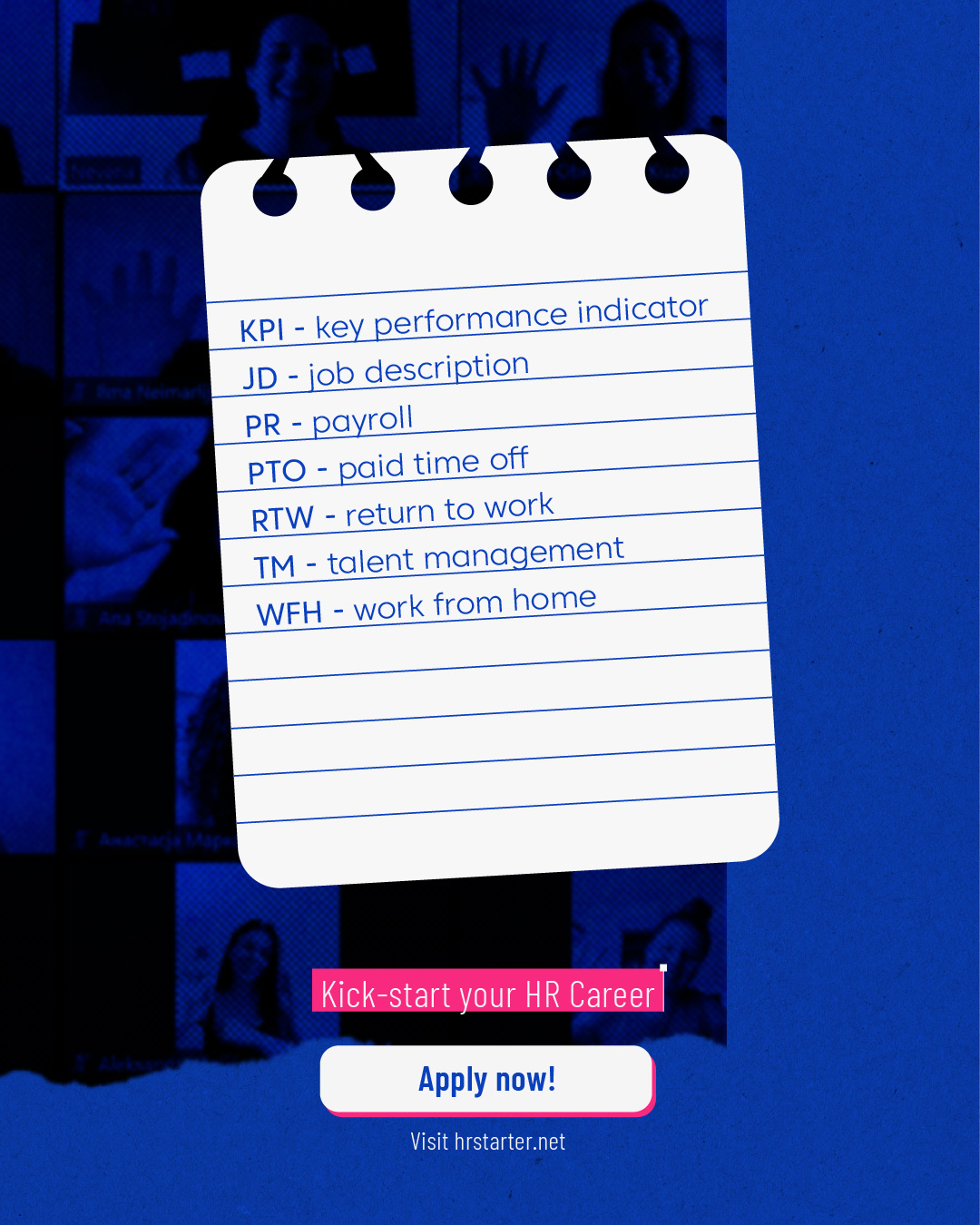 Key HR lessons in HRS
This is your chance to kick-start your career in HR! If you are a student or a recent graduate and you're interested in entering the world of HR, join the HR Starter course! 🤩
⁠This course is designed to provide you with everything you need to know about HR.⁠
We will explore topics such as recruitment, interviewing, onboarding, employee relations, compensation, employee performance, and more. You will gain a better understanding of the HR landscape and will be one step closer to starting your HR career in the future. 🚀
📢 Applications are open until the end of February! Apply here: hrstarter.net
#HRStarter #KickStartYourCareer #Youtheducation #HumanResources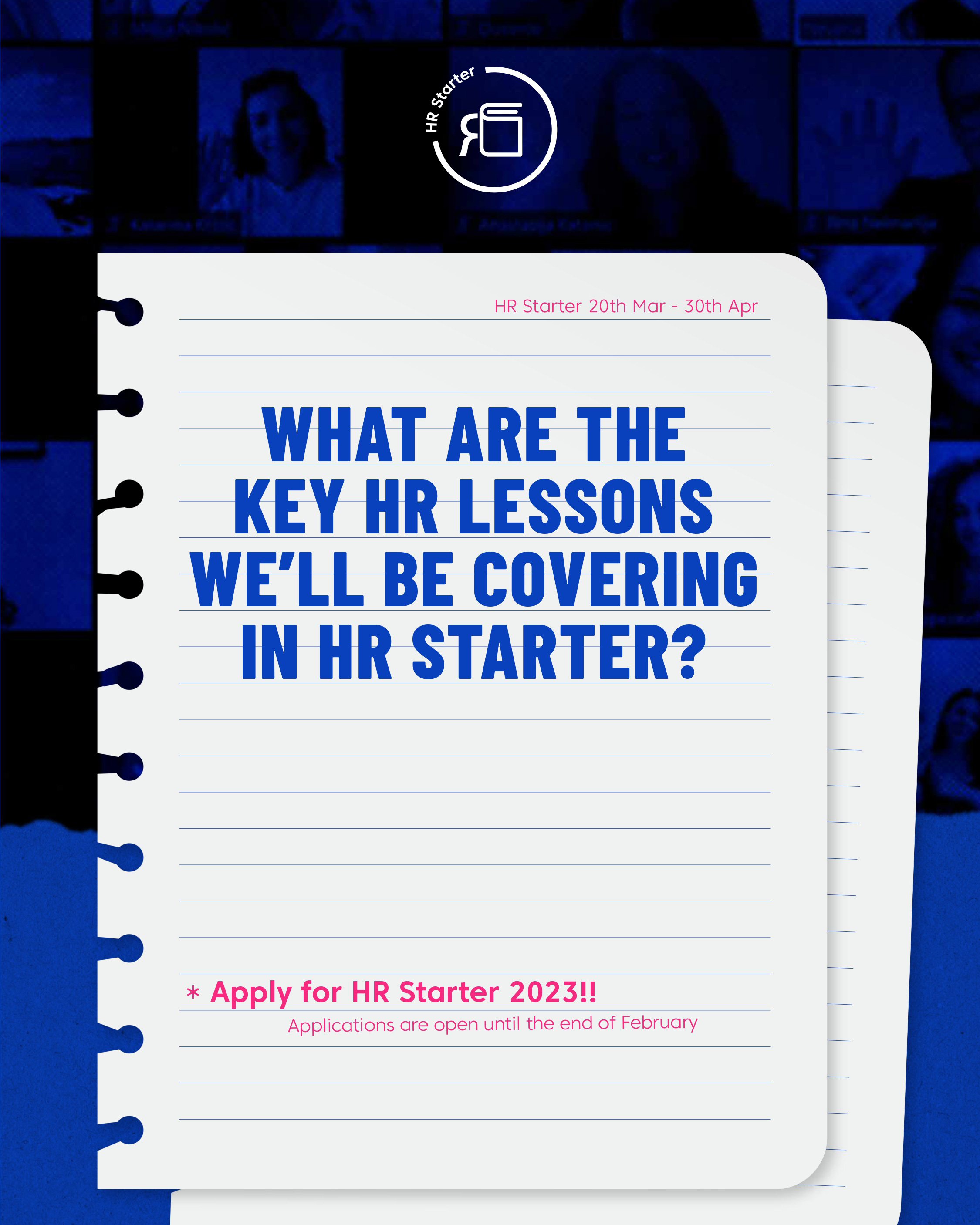 What can you expect
Are you looking to kickstart your career in HR? Look no further! Become a part of a new generation of HR Starter! 😎
📢Apply now - hrstarter.net
#hrstarter #hrworld #student #hr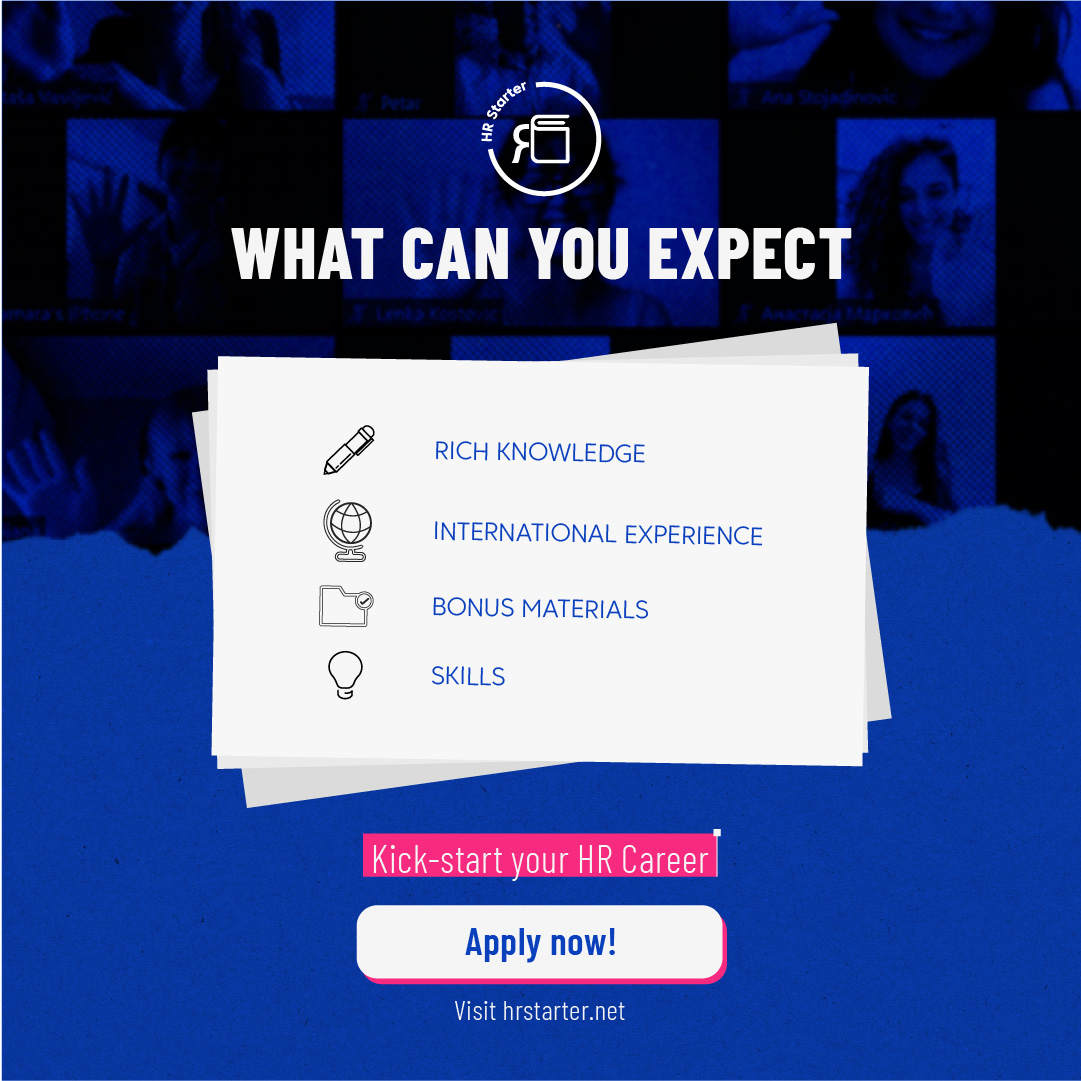 What is HR Starter
Time to rock this 2023 with some personal development! 👊
If you are a student in the final year of bachelor's and master's studies, interested to learn about Human Resources, this is a call you don't want to miss.👩‍🎓
In a webinar form, students learn on 36 HR topics from 36 HR professionals from around Europe.⁠
Divided into small groups, students also have HR professionals as mentors during the program.⁠
Additionally, students will have a chance to talk to guests – HR professionals, to get a deeper knowledge of the HR role and skills of contemporary HR, and to work on challenging tasks with local and international students.⁠
👉For more information visit our website hrstarter.net and apply now.⁠
#KickStartYourHRCareer #HRStarter #HRWorld #Students #HRcareer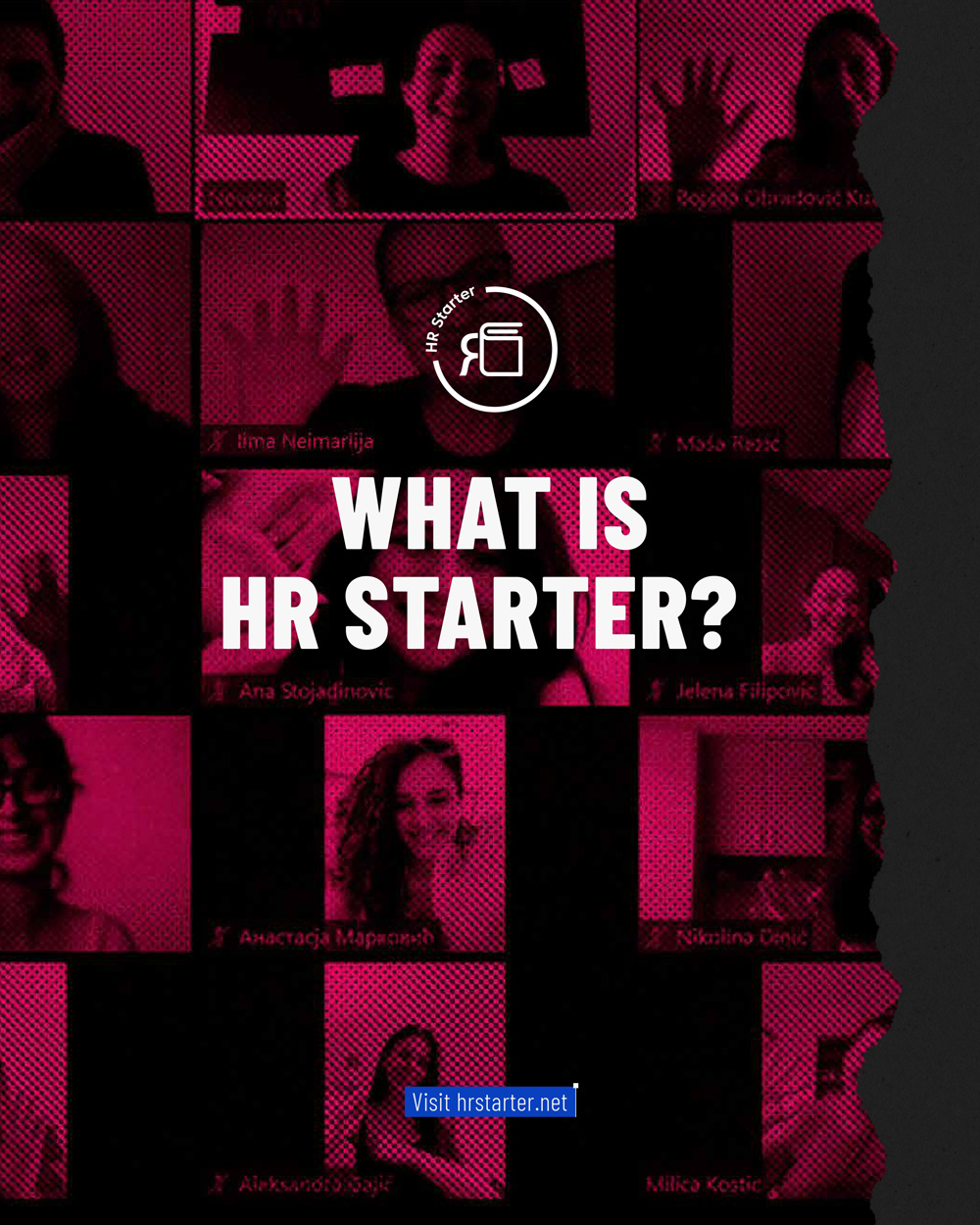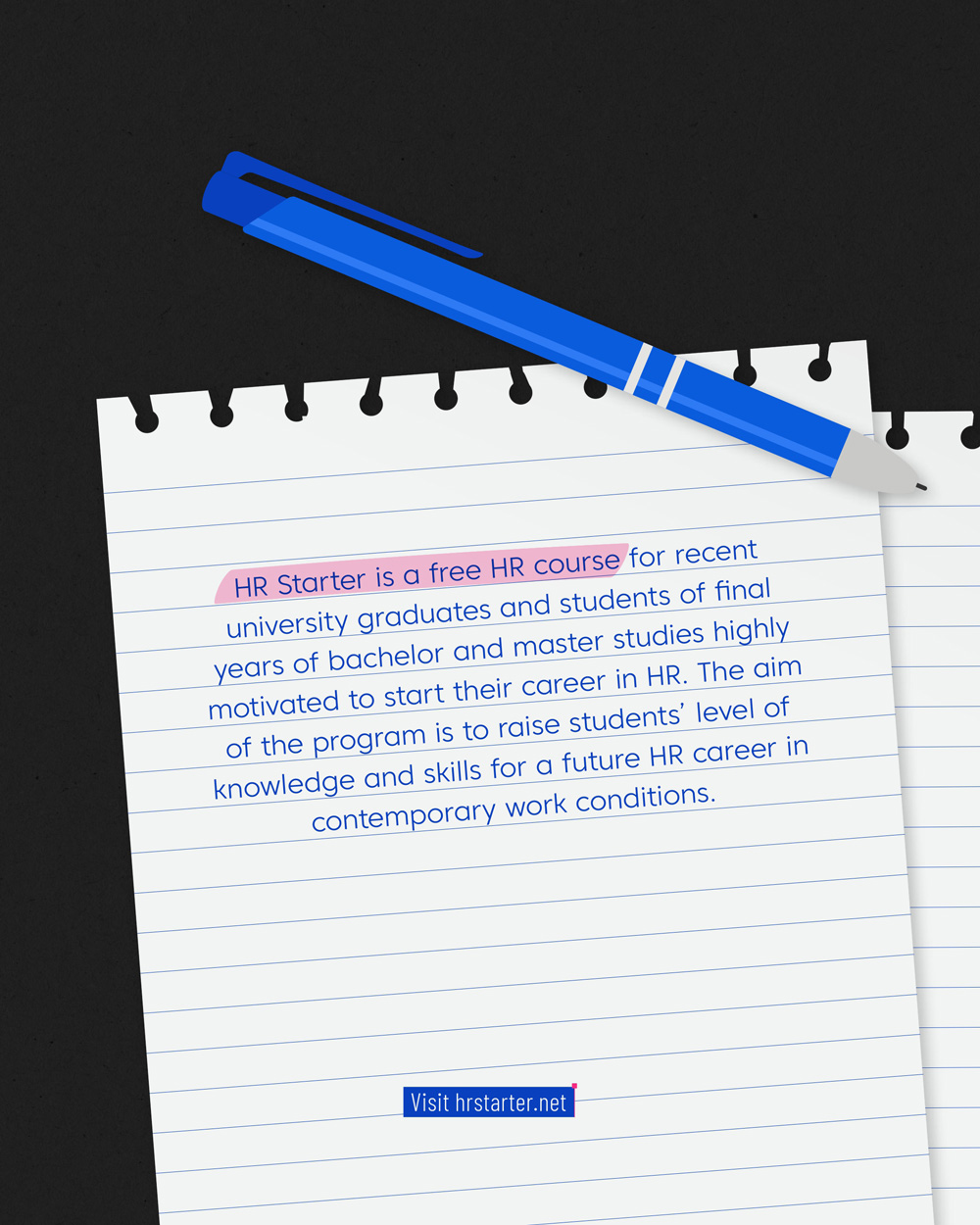 What students say about HR Starter
What do HR Starter Alumni have to say about the program? 👩‍🎓👨‍🎓
This year we are hanging out with lecturers and students from several countries. ⁠
Learn from the best and be one of the best. All this for free. Apply here: hrstarter.net 🤘
#HRStarter #KickStartYourCareer #Youtheducation #HumanResources